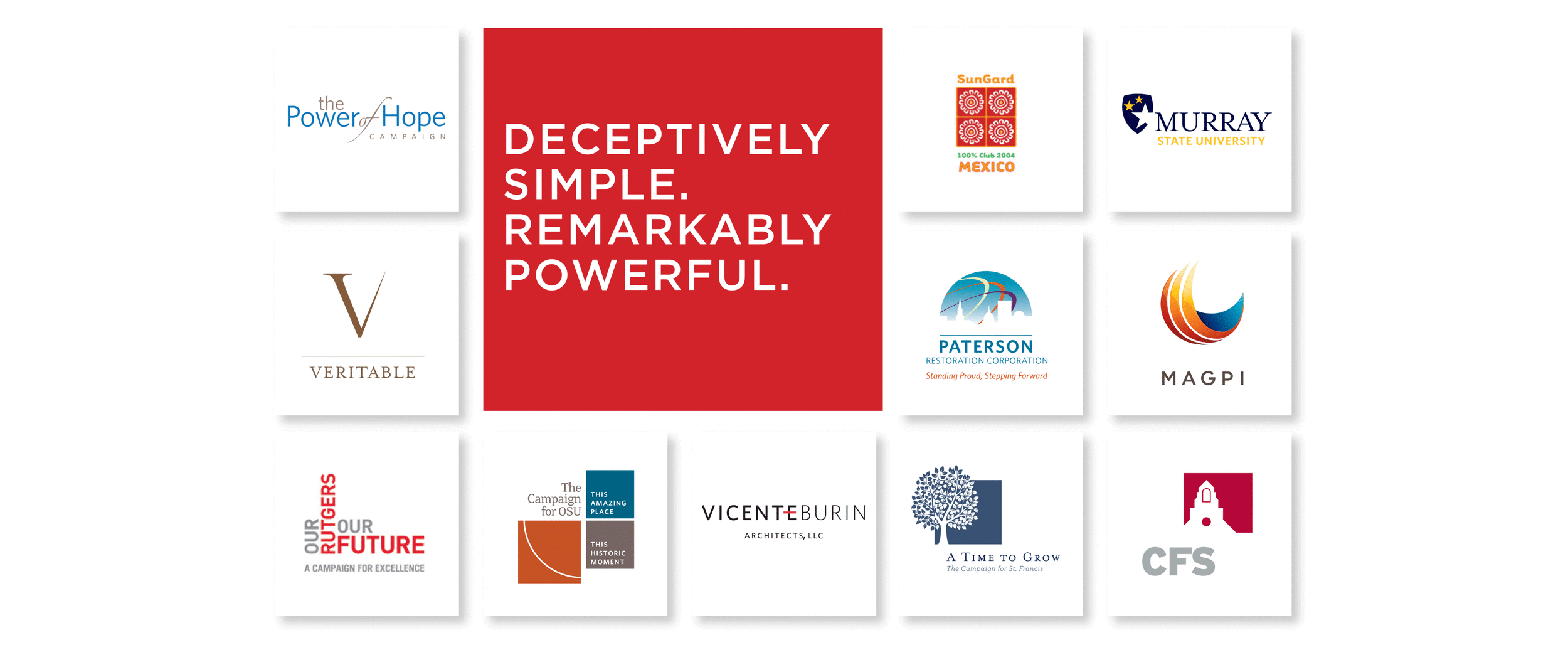 Branding
Learn more about Kelsh Wilson Design's expertise in developing comprehensive branding programs. Kelsh Wilson Design creates message-driven marketing communications, in print and on the web, for education, business, and nonprofits. Logo and Identity Programs / Graphic Standards Manuals / Institution-Wide Message Guides.
Kelsh Wilson brings a powerful combination of strategy and creativity to the complex work of branding. Together, these strengths allow us to coordinate the many dimensions of your communications program to present a single image and message—accurate, resonant, focused.
Our capabilities include conducting and interpreting focus group research, carrying out comprehensive communications audits, and synthesizing our findings with those from other sources, to deliver clear, concise guidance. We translate our work into useful and powerful form: logo and identity programs, graphic standards manuals, and institution-wide message guides.